Looking for a Local Moving Company in the Phoenix Metro Area?
Call Arizona Brothers - We Take the Hassles Out of Moving!
Get a Quote
(602) 318-0759
What makes Arizona Brothers different than other Phoenix movers?
The moving industry is filled with fly-by-night operators who use unethical business practices in order to make a buck.We are a family owned company that is committed to serving clients for the long term. Our focus is on being the local moving company you trust and will call again and again to service your moving needs.
Moving to a new home can be time-consuming and stressful. That's why having the right team of movers to help you safely transport your belongings is vital.
Here's how Arizona Brothers Moving Company will help make your move a stress-free event.
How Will You Make My Move Easier?
Our management works to choose responsible, professional employees. We know that in the moving industry it's the customers market. Our reputation is our most important asset, and one of the ways we protect our reputation is by providing clients with a professional crew. Our employees are W-2 employees,  not temporary workers. This helps us to provide them – and you – the best protection possible.
We Truly Care
We truly care about you and your things. We will quickly estimate and schedule your move. We'll also help you plan your move so that you're ready when we show up to get started. We'll arrive on time and work efficiently and quickly to get you moved into your new home.
Click here to get our detailed moving checklist. It will help you prepare for your big day.
Our employees are equipped to quickly assess the best and safest packing and moving method for every item you own. Each team member is completely trained to the highest safety and efficiency standards our company adheres to.
20+ Years Moving Experience
Flexible Scheduling
Quick and Professional Movers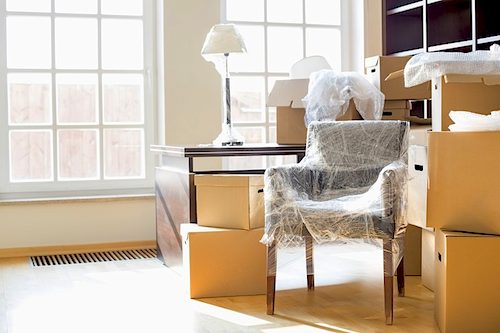 Can I pack my own belongings?
We prefer to pack your belongings for two reasons.
Our experienced team is trained on how to pack all items safely and securely for transport.
If you pack your own items, a moving company is absolved of responsibility for damage because there is no proof that the items were packed correctly.
We prefer to take responsibility for making sure your belongings are packed correctly and moved safely. This puts the financial responsibility on us to protect your possessions.
What areas of Arizona do you Serve?
We serve families all over the state. We're Phoenix Local Movers and Arizona moving experts with a thorough knowledge of Phoenix and surrounding areas including Mesa, Tempe, Scottsdale, Chandler, Queen Creek, Peoria, Sun City, Avondale, Ahwatukee, Tucson, Flagstaff, Prescott, Payson and more. Since we focus on and specialize in working locally in Arizona, you never have to worry about lost trucks or late deliveries. If you are moving out of state, we can help with that also.
How do you protect my things?
We have the right equipment for moving every kind of item, from your delicate crystal belongings to your baby grand piano. We protect your possessions with extensive employee training and a commitment to personal care.
We use a variety of pads, wraps, and boxes to protect every type of belonging. In the rare event that an item is damaged while we're working, we'll cover the replacement. You have our guarantee that we'll make it right.
How do you treat my specialty items?
We'll treat your specialty items with loving care. This is just one of many areas where we stand out from the competition. Since our owner's early moving experience involved transportation of high-end furniture and other fragile items, each team member has been trained on proper packaging and transporting techniques to keep all items safe and protected.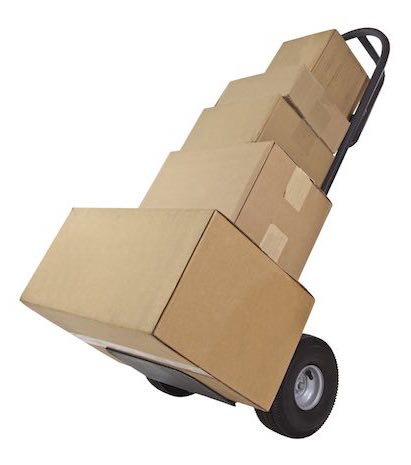 Are You a Residential and Commercial Mover?
Because residential and commercial moving techniques are quite different, at Arizona Brothers we are focused on providing the best residential services in Phoenix. Our team members excel in packing and moving households—it's what we do and we do it well.
However, if you are a business owner and need to move to a new location, please call us for a quote. We are bonded and have the proper liability coverage to move your business.
What are your rates?
We work to keep our rates competitive. As a consumer, you'd like to know exactly what your move would cost. There are so many variables that go into a moving a household, so to protect you and us, we will give you a close estimate.
We charge by the hour for our work. We divide hours into 15-minute segments. You'll only be charged for the time we work. So the more you prepare for the move, the less you'll pay.
Our rates are slightly higher in the summer.
Payment Options
We gladly accept payment by Cash and Check. We also accept card payments including Visa, Mastercard, and Discover, however, we do charge a convenience fee of 2.7% to cover associated costs. Note: We  DO NOT accept American Express.
Our current pricing guidelines
Call us for a personalized estimate so we can be more accurate.
$124-$136 per hour for 3 men
$94-$106 per hour for two men
When we determine the team size you'll need and how many trucks to send out, we'll work to find the most efficient and cost-effective rate for your individual situation.
There are no add-ons or hidden costs. Our price includes wrapping materials and proper moving equipment. No surprises with a higher bill when the job is finished.
Do you charge additional fees such as trip fees?
Yes, there is a one-hour trip fee to allow our workers to arrive at your site. We won't add hidden fees to your bill.
What Our Clients Are Saying
I called at the very last minute (same day) for a small moving job that everyone else quoted a very high price on. Since Arizona Brothers were referred to me by a handyman, they gave me a great discount, came within hours and did a bang-up job. I will use them in the future for anything resembling a move!!
B.H.
I have used this moving company twice and they are awesome. I would recommend Arizona Brothers to anyone. They are so considerate and even helped with setting up my living room. Price is right and they were even early to my home.
Kathy F.
Thank you for a stress-free move! From the initial phone call to coordinate the move date through the final piece of furniture being delivered, we had 100% confidence in this moving company. I highly recommend this organization for local moves in the Phoenix Metro area. Thanks again!
Elizabeth A.
Contact us for more information about our team and how we do business!
If you're looking for a professionally trained team of movers that will treat you and your possessions with honesty, care, and integrity, call Arizona Brothers Moving Company today at 602.318.0759.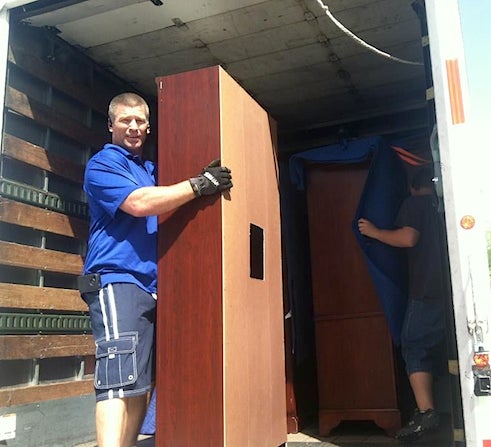 Get A Quote for Your Move