Arizona Moving Checklist: Moving Tips, Downloadable Form and AZ Resources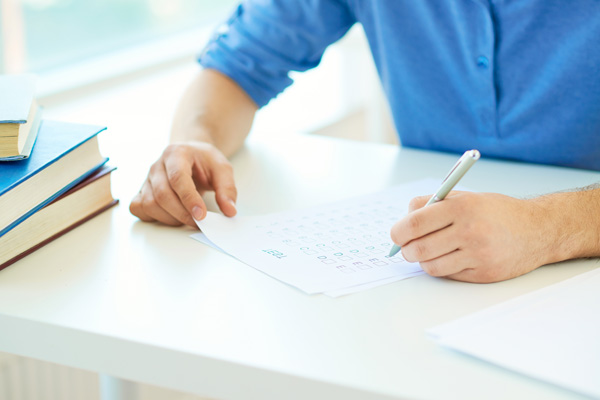 Preparing for a move is a tedious task. There are many things that need to be done in order to facilitate a successful move and things can become hectic very fast, especially as your move date draws closer.
Since your home likely isn't in its traditional order, it may feel a little overwhelming to keep a mental moving list in your head with so much to do.
Whether you're moving to Arizona for the first time or just making a local move, this checklist and the accompanying resource list will help you set your household move up for success.
6-8 Weeks Before The Move
Contact local moving companies for a 

moving quote

. This is probably your most important step as you decide which company you'll trust with your valued personal belongings. Research your options and call ahead to ensure the movers can complete the move within your time frame.

To learn more about how to choose a trustworthy moving company, go to this government website.

Create a moving binder to help you keep track of which tasks are finished, which are not and which need more time or information.

Purge and clean your home of items that won't be making the move with you. Work to be objective about which items truly bring value to your life as you consider what to keep and what to purge.

Sell items you don't want to bring with you by hosting a garage sale or posting online. It's important that any items that didn't sell go straight to a local thrift store and not back into the home.

Request change of address forms from the post office. It is a good time to notify charge accounts, insurance companies, medical offices, and banks of your future move as well.

Research local banks, doctor's offices and dental offices in your new city so you can start making a plan for transitioning those services.

Contact the children's school to request records be sent to the new school district, and contact the new school district to ensure they are aware of your transition as well.
Read More: Moving Tips From The Expert Movers- What You Need To Know
One Month Before The Move
Purchase or find moving supplies including boxes, tape, bubble wrap and permanent markers or labels. Be mindful of additional 

moving supplies

 you may need like wardrobe or specialty boxes or dollies and pads.

Contact your moving company to confirm arrangements including dates, schedules and cost. Get the details in writing from the moving company.

Begin packing the items you use less frequently like kitchen gadgets and appliances, clothing, bathroom products, etc. Label each box with details about the items and which room it will go to; this helps to keep an inventory of your belongings. An essentials box for each room is helpful. Keep all everyday items from that room in the essentials box and seal last minute. Valuables should be kept separately and personally delivered by you for safety purposes.

Start using up food from the refrigerator, freezer and pantry. Commit to making smaller shopping trips and buying only what you absolutely need. These steps will help minimize items to clean and to move.

Notify your friends, family members, professional organizations, and acquaintances of the upcoming move. You can do this via a mass email with the official move date and your new contact information, or by sending out moving announcements.
1-2 Weeks Before The Move
Make work arrangements to give yourself the proper time off for less stress on moving day.

Schedule disconnects for gas, electric, telephone and water services. Schedule the connections to the new home.

Cancel cable, security, landscaping, pest control, newspaper delivery, magazine delivery or other home services.

Go to the post office and fill out an official change-of-address form. You can also complete this process online.

Make an inventory list of any high-value or antique items. Take photographs and note condition on the items, including any currently existing scratches or dings.

Create a survival box/suitcase for each member of the family including clothes you'll need, essentials, and snacks for the empty home while cleaning and finishing the packing process. Include one or two special toys for each child in his or her box.
Read More: 3 Ways to Plan and Prepare for Moving Day
1-2 Days Before The Move
Take a final assessment of all unpacked items.

Double check all closets and cupboards, garage and storage areas to make sure you haven't forgotten anything.

Make a final call to the moving company and confirm that the dates, times and numbers align with your written documents from the moving company. Plan for payment and gratuity. Gratuity is typically 10 to 15% as an industry standard. Consider offering movers refreshments and light snacks, especially movers working in Arizona or in other hot climates.

Defrost the freezer and clear and clean remaining refrigerated items.

Get ready to enjoy your new adventure and home!
Arizona Schools, Utilities, & Weather
Beyond the typical moving list that contains tasks to be done in the weeks before you move, we want to provide you with a list of Arizona resources that will help make your transition smoother.
Below you'll find valuable information about Arizona schools, utility providers and more.

Arizona Schools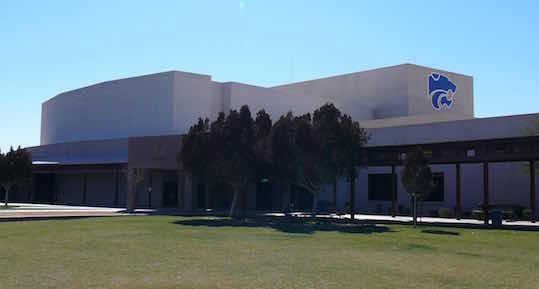 Arizona is home to many excellent school districts as well as renowned public and private colleges, tech schools and universities.
Here are some links to resources that will help you discover all that the Arizona education system has to offer as you consider your many choices for schooling in Arizona.
School Districts by Zip Code
The Arizona Department of Education's convenient search engine allows you to search school options by entering your city, county or zip code. Follow this link to search schools by zip code.
Charter Schools
Arizona has an expansive list of charter schools with a large variety of specialties. Learn more about Arizona's charter schools here.
Arizona Colleges, Universities and Trade Schools
The National Center for Education Statistics will help you find access to Arizona postsecondary schooling options. Follow this link for more information on Arizona colleges and universities.
Major Utility Providers in Arizona
Arizona has many reputable and competent utility providers dedicated to ensuring your new home has electric and gas services. We've organized some of the more well-known utilities providers here by area.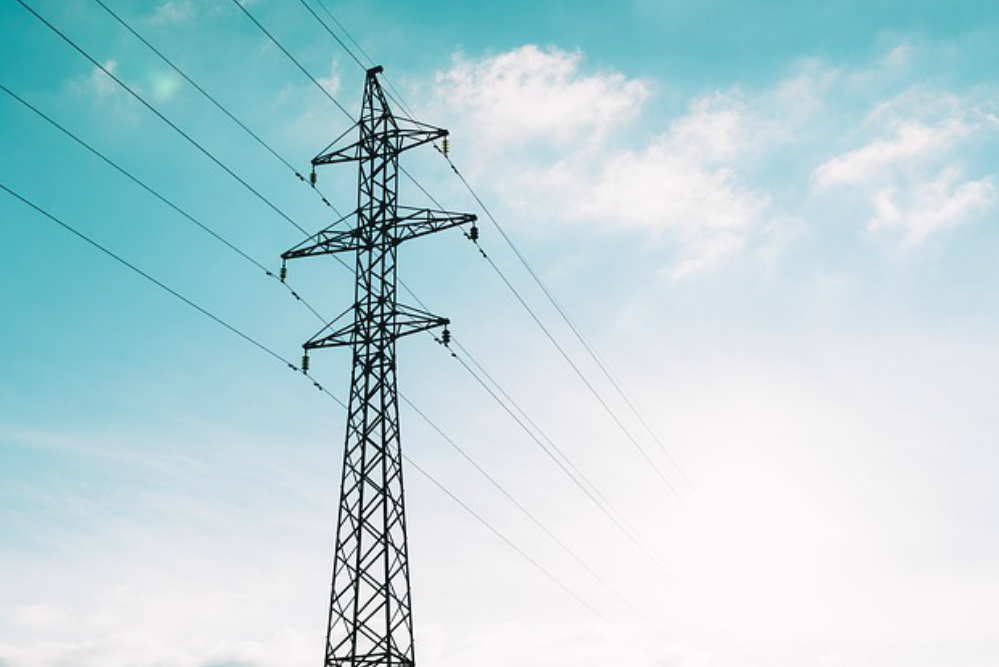 Greater Phoenix Area
Tucson
Flagstaff
Yuma
Lake Havasu
Globe
U.S. Post Office Locations in Arizona
It's helpful to know where the closest post offices are to your new home and business in order to be sure they've received your address change forms and pick up any mail they may be holding for you during your transition.
This U.S. Postal Service link will show you where nearby post offices are located. Simply enter your new zip code for a list of post offices near your new home.
Arizona Department of Motor Vehicle Locations
The Arizona Department of Motor Vehicles (DMV) will help you transfer your vehicle's registration and get a new Arizona Driver's License. Visit this DMV web page and enter your zip code to find the location and hours of DMV offices near your new home.  
Arizona Weather Information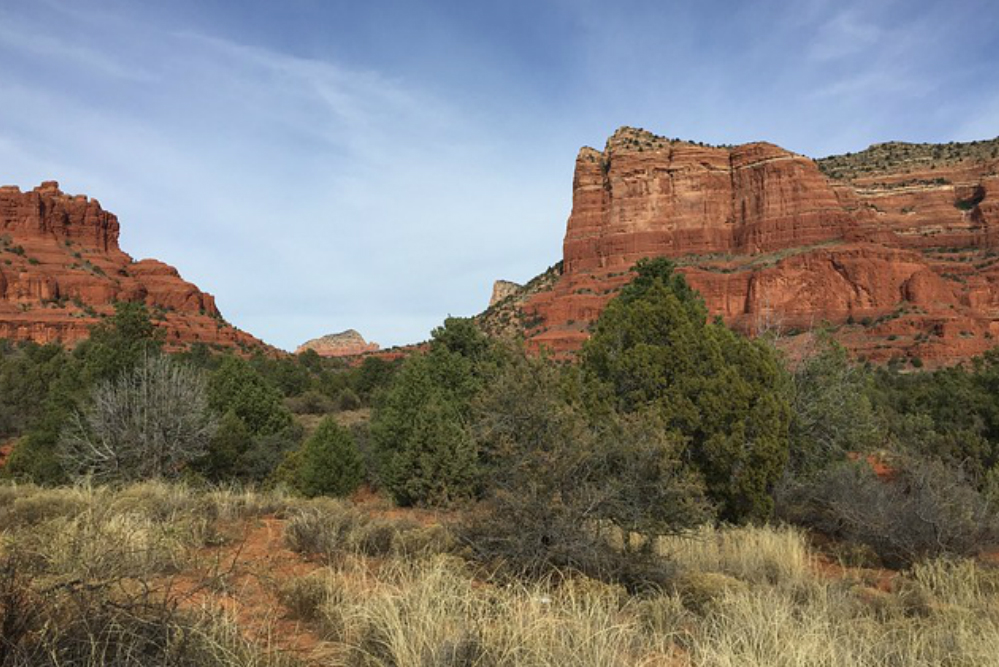 Arizona is well-known for its inviting climate. Winters are gloriously comfortable in many areas and when the hot summer heat sets in it's never a very far drive to a cooler Arizona climate.
Here are some of the average weather temperatures in Arizona by city and season (all temperatures are Fahrenheit).  
Phoenix
Spring (March through May): Average temperature is between 61 and 86 degrees

Summer (June through August): Average temperature is between 80 and 104 degrees

Autumn (September through November): Average temperature is between 64 and 88 degrees

Winter (December through February): The average is between 47 and 65 degrees
Tucson
Spring: Average temperature is between 61 and 77 degrees

Summer: Average temperature is between 86 and 88 degrees

Autumn: Average temperature is between 82 and 61 degrees

Winter: Average temperature is between 54 and 55 degrees
Flagstaff
Spring: Average temperature is between 41 and 59 degrees

Summer: Average temperature is between 66 and 70 degrees

Autumn: Average temperature is between 63 and 39 degrees

Winter: Average temperature is between 30 and 36 degrees
Yuma
Spring: Average temperature is between 68 and 81 degrees

Summer: Average temperature is between 90 and 95 degrees

Autumn: Average temperature is between 88 and 66 degrees

Winter: Average temperature is between 59 and 63 degrees

For more information on Arizona weather and average temperatures, visit

HolidayWeather.com

.
List of Major Grocery Chain Stores
You'll need to know where to buy groceries and other necessities in your new city. Here is a list of some of the larger and more popular grocery store chains in Arizona.
With so many choices for groceries and other essentials, you'll be sure to have access to all of your grocery shopping needs.
Shopping Malls and Centers
It's important to know where the biggest and best shopping locations are in your new city. The Arizona tourism site has a search engine that includes an expansive list of shopping centers and malls located all over the state.
Follow this link to find shopping malls and retail centers near your new home via the Visit Arizona Tourism Web Site. Some of the more popular malls and shopping centers include:
Desert Sky Mall

Flagstaff Mall

Superstition Springs Center

Scottsdale Fashion Square

Paradise Valley Mall

Arrowhead Towne Center

Biltmore Fashion Park

Outlets at Anthem

Chandler Fashion Center

Kierland Commons
For more information about malls and shopping centers in Arizona, you can also go to MallSeekers.
Rental Homes and Apartments
Often there is a transition time between the sale of a previous home and the purchase of a new home that requires a temporary rental residence.
If you need to research apartment, townhome or single-family home rentals, visit one of the websites below.
Arizona has long been a state known for its welcoming weather, active lifestyle and variety of beautiful climates and landscapes including mountains, deserts, and lush greens. In fact, the beautiful Grand Canyon is only a 3-plus hour drive from Phoenix.
With its luxurious spas and resorts, many hiking, biking and walking locations, world-class golf courses and plentiful shopping meccas, Arizona offers all that you need to live an active life balanced with plenty of opportunities for relaxation.
We trust your move to Arizona will be the beginning of many good things to come.